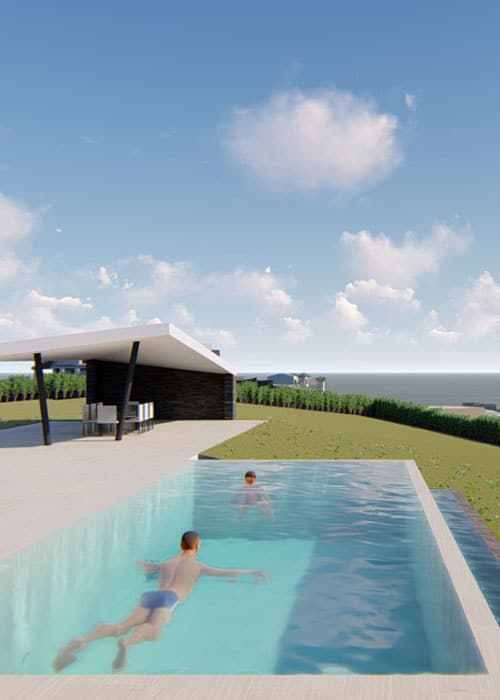 Caials 27
This unique project has been developed on the mythic Catalan coast, in Cadaqués. We are proud and delighted to be able to present it to you. 
Landowners since the end of 2014, we undertook all the site development and urbanisation work. This work is now complete and the first constructions are underway.
We invite you to come and visit the display villa under construction today as well as other project perspectives.
Pearl of the Catalan coast
A few kilometres from the French border, Cadaqués is a small fishing port recognisable by its traditional architecture and white houses. 
The pearl of the Catalan coast with its unique easy lifestyle has long attracted the greatest artists, such as Dali.
This mythical little village also leads to Cap Creus, one of the most beautiful land-based marine parks in Europe.